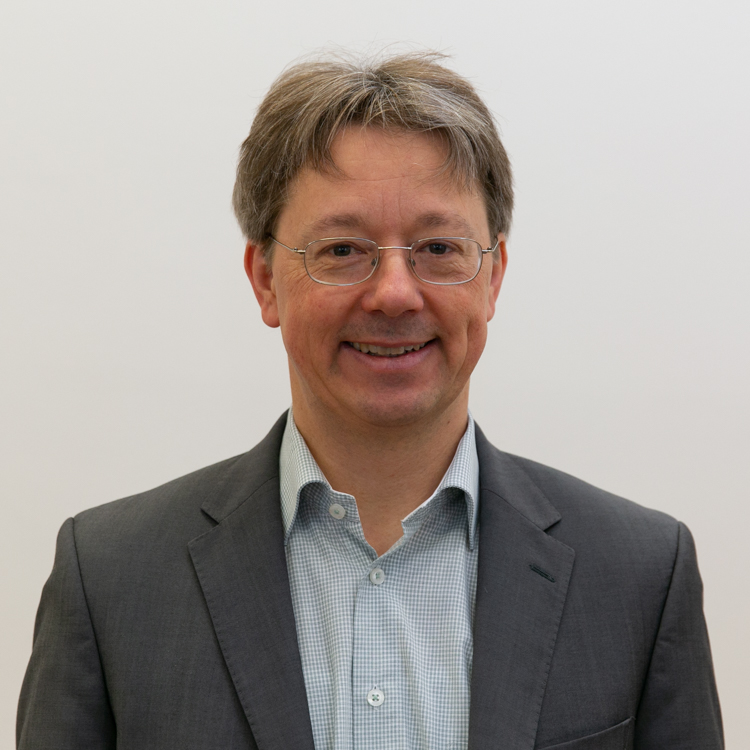 Tätigkeit / Funktion
Rektor des TUM Campus Straubing
Fachliche Schwerpunkte
Biokatalytische Verfahren zur stofflichen Nutzung von Biomasse (Kohlenhydrate, Lignin, Öle, Proteine und Terpene).
Biogene mikrobielle Polymere als bioabbaubarer und nachhaltig produzierter Ersatz für fossil basierte Materialien
Beruflicher Werdegang
Seit 2017 Gründungsrektor des TUM Campus Straubing für Biotechnologie und Nachhaltigkeit
2010 – 2020 Aufbau und Leitung des Fraunhofer Institutsteils BioCat des Fraunhofer IGB
Seit 2008 Professor und Inhaber des Lehrstuhls für Chemie Biogener Rohstoffe der Technischen Universität München am Wissenschaftszentrum Straubing
2007 – 2008 Global Manager Neue Technologien, Südchemie AG, München
2001 – 2007 Laborleiter und Senior Manager Biomaterials, Degussa AG, Freising & Marl
2000 Consultant, McKinsey & Company, Stuttgart
1999 – 2000 Post-Doktorand und DFG-Stipendiat in der Gruppe der Nobelpreisträgerin (2018) Prof. Dr. F. H. Arnold am California Institute of Technology (Pasadena, USA)
Ausbildung
1995 – 1998 Promotion zum Dr. rer. nat., Fachbereich Biochemie, Universität Bayreuth
1993 – 1995 Master of Science, University of Delaware (Newark, USA)
1990 – 1993 Studium der Chemie (Diplom), Universität Bayreuth
Gremientätigkeit
Seit 2020 Sprecher des Bayerischen Clusters für industrielle Biotechnologie
Seit 2019 Beirat des Innovationsraum Bioökonomie BioBall
Seit 2017 Honorarprofessor der University of Queensland
Seit 2015 Gründungsmitglied des Sachverständigenrats Bioökonomie Bayern, seit 2018 Sprecher
2014 – 2017 Prodekan des Wissenschaftszentrums Weihenstephan für Ernährung, Landnutzung und Umwelt
2014 Mitgründer des Startup-Unternehmens CASCAT
2012 – 2017 Stellvertretender Direktor, Wissenschaftszentrum Straubing
2010 – 2014 Mitgründungsdirektor des Forschungszentrums weiße Biotechnologie der Technischen Universität München
Publikationen (eine Auswahl)
Sutiono, S., Teshima, M., Beer, B., Schenk, G., Sieber, V. (2020) Enabling the direct enzymatic dehydration of D-glycerate to pyruvate as the key step in synthetic enzyme cascades used in the cell-free production of fine chemicals. ACS Catalysis 10 (5), 3110–3118. https:// doi.org/10.1021/acscatal.9b05068
Stockmann, P.N., Van Opdenbosch, D., Poethig, A., Pastoetter D.L., Hoehenberger, M., Lessig, S., Raab, J., Woelbing, M., Falcke, C., Winnacker, M., Zollfrank, C., Strittmatter, H. & Sieber, V. (2020) Biobased chiral semi-crystalline or amorphous high-performance polyamides and their scalable stereoselective synthesis. Nature Commun 11, (1) 1-12. https:// doi.org/10.1038/s41467-020-14361-6
Zachos I, Nowak C, Sieber V. (2019) Biomimetic cofactors and methods for their recycling. Current Opinion in Chemical Biology, 49, pp 59-66 doi: 10.1016/j.cbpa.2018.10.003
Perry, S C; Pangotra, D; Vieira, L; Csepei, LI; Sieber, V; Wang, L; Ponce de Leon, C; Walsh, FC. (2019) Electrochemical synthesis of hydrogen peroxide from water and oxygen. Nature Reviews Chemistry 3(7), 442-458. DOI: 10.1038/s41570-019-0110-6
Sperl JM and Sieber V (2018) Multienzyme Cascade Reactions—Status and Recent Advances. ACS Catalysis, 8, pp 2385–2396. doi:10.1021/acscatal.7b03440
Sutiono S., Carsten J., Sieber V. (2018) Structure‐Guided Engineering of α‐Keto Acid Decarboxylase for the Production of Higher Alcohols at Elevated Temperature ChemSusChem, 11, 3335. doi: 10.1002/cssc.201800944
Beer B, Pick A, Sieber V, (2017) In vitro metabolic engineering for the production of a-ketoglutarate Metabolic Engineering, 40, 5-13.
Obst U, Lu TK, Sieber V, (2017) A Modular Toolkit for Generating Pichia pastoris Secretion Libraries ACS Synthetic Biology, 6(6), 1016-1025.
Nowak C, Pick A, Lommes P., and Sieber V (2017) Enzymatic Reduction of Nicotinamide Biomimetic Cofactors Using an Engineered Glucose Dehydrogenase – Providing a Regeneration System for Artificial Cofactors ACS Catalysis 7(8): 5202-5208.
Sperl JM, Carsten JM, Guterl J-K, Lommes P, Sieber V (2016) Reaction Design for the Compartmented Combination of Heterogeneous and Enzyme Catalysis. ACS Catalysis 6: 6329-6334.